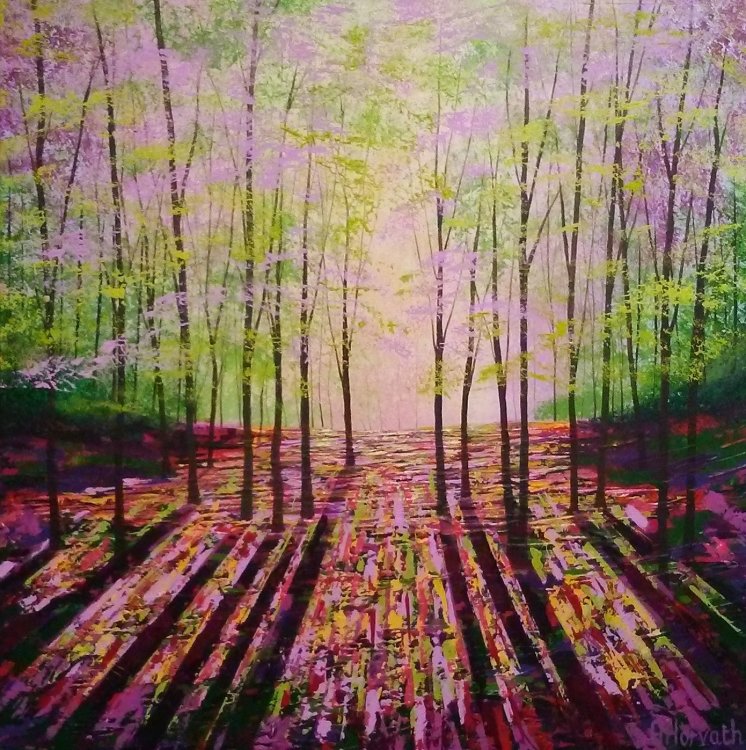 "Wood's Enchantment"
Acrylics on deep edged canvas
60x60cms

This painting was inspired by a woodland near my home. Sunlight plays through the leaves creating dappled shadows. The painting does not focus on a definite season, but the colours are vibrant and warm indicating a light airy woodland scene.

Can by seen with the D'Art Gallery, Dartmouth

https://www.dart-gallery.com/artists/amanda-horvath/woods-enchantment/

For enquiries regarding this painting please contact the gallery directly.