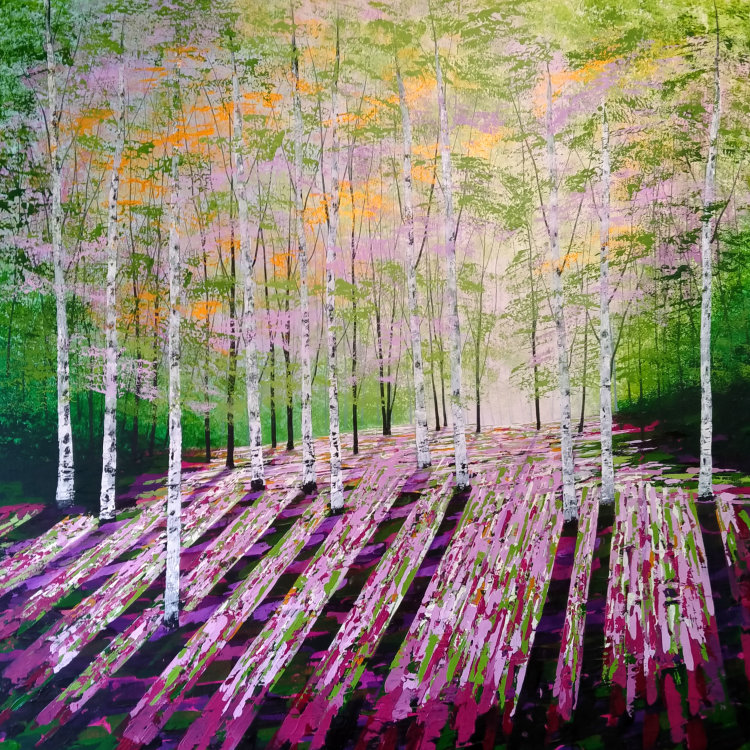 "Miracle Wood"
Acrylics on canvas
76x76cms
£995

Nature and forest places are so healing and peaceful. About three years ago I had major surgery and a long recovery. Then one day I went out to the woods. It had been many months since I'd seen the trees and the sunlight was iridescent shining through the leaves creating beautiful shadows over the ground. This was a revelation to me and I have been entranced by the shadows and light in the forest ever since.

Can by seen with Eclectic Gallery, Fitzrovia, London

https://eclecticgallery.co.uk/all-art/870-miracle-wood.html

For enquiries regarding this painting please contact the gallery directly.