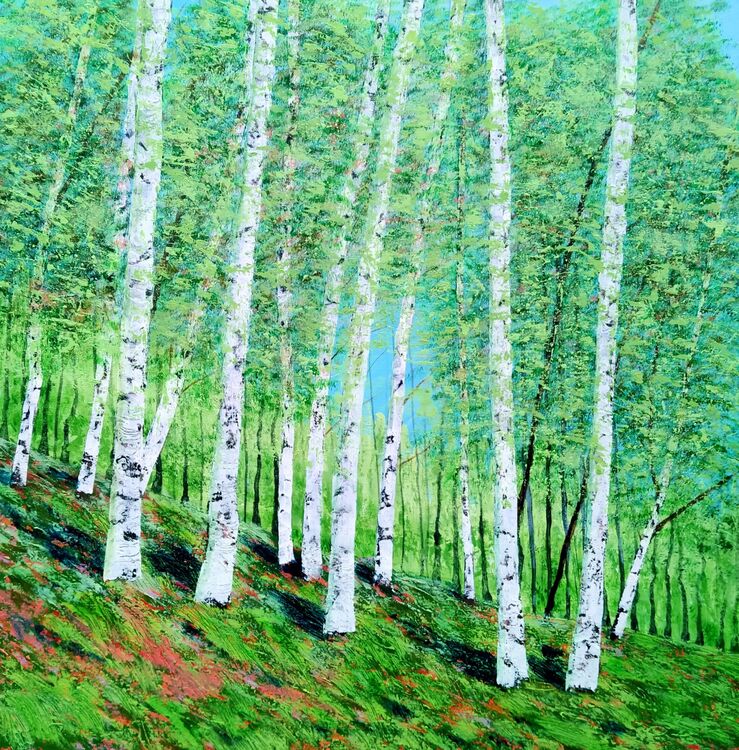 "Whispering Trees" was inspired by some lovely birch trees near my home in the Peak District. Sunlight plays through beautiful leaves creating dappled shadows and light, while the delicate textures of the birches contrasts with the bright tones. This is a most beautiful fresh time of year in the woods the colours being delicate and the scent of flowers on the air.
Acrylics on thin edged canvas.
70x70cms unframed
£895

This painting can be purchased directly from the artist, please enquire by leaving a message in the contact section.