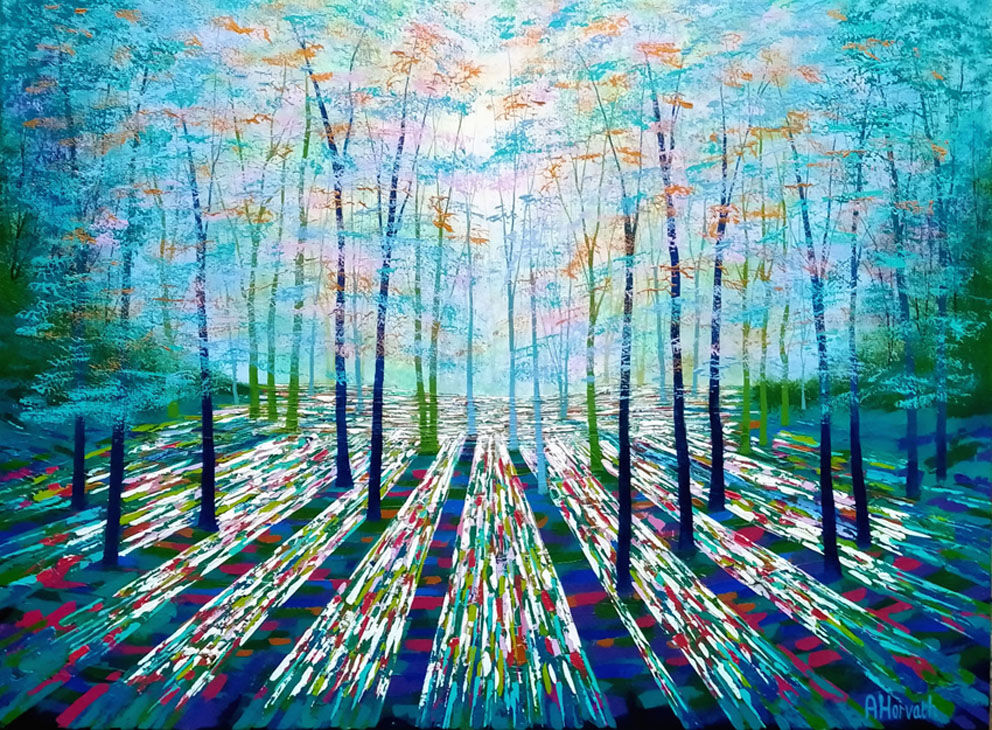 "Rainbow Forest" has evolved from some woods near my home in the Peak District and is a message of hope during dark times. Sunlight plays through beautiful leaves creating dappled shadows and light, while there are suggestions of rainbow colours where the light rays fall through the trees bringing a note of optimism and harmony.
Acrylics on deep edge canvas
76x102cms

Can be seen with Wychwood Art Gallery, Oxfordshire

https://www.wychwoodart.com/shop/original-painting/rainbow-forest-by-amanda-horvath/?v=79cba1185463

For enquiries regarding this painting please contact the gallery.