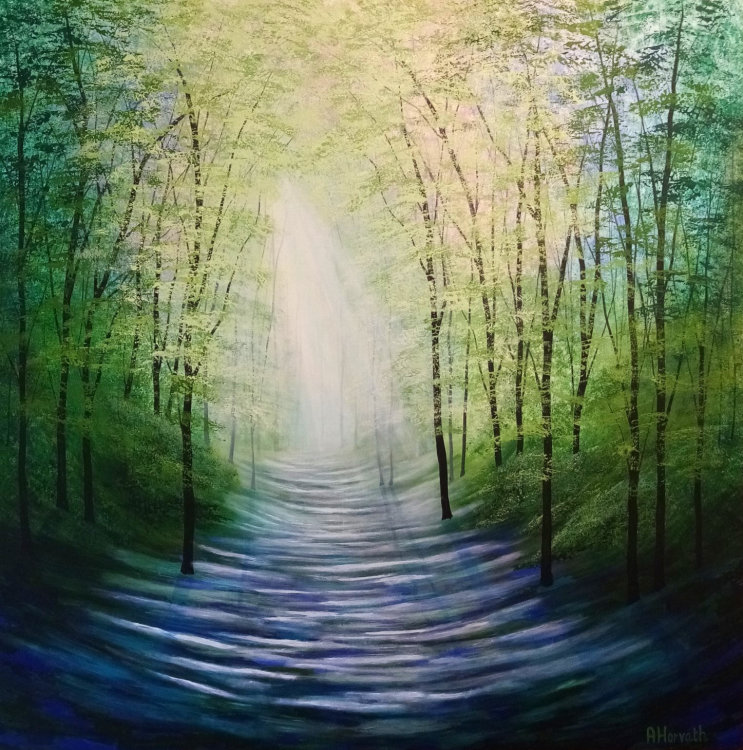 "Timeless Tranquility" takes you walking through a peaceful wood where sun rays filter down to a clearing in the trees from a distant summer light. The woods have a quiet ethereal quality with soft greens and healing blues.
Acrylics on deep edged canvas
91x91cms

Can be seen with Wychwood Art Gallery, Oxfordshire

https://www.wychwoodart.com/shop/original-painting/amanda-horvath-timeless-tranquility/?v=79cba1185463

For enquiries regarding this painting please contact the gallery directly.