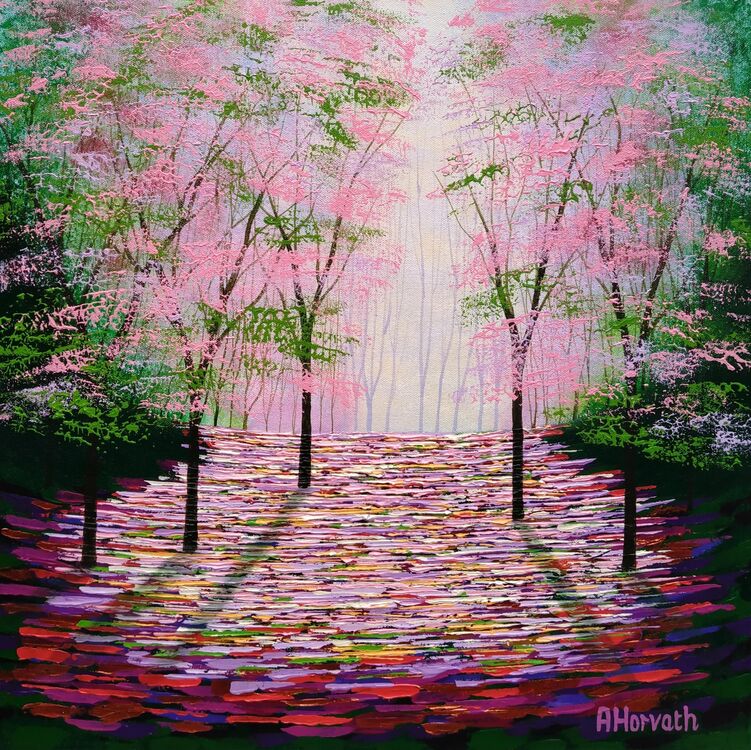 "Golden Sunlight Forest" was inspired by a lovely woodland close to my studio in the Peak District. The painting has colours of copper, magenta and gold with light in the distance of the painting, which feels like taking a journey through the forest.
Acrylics on deep edge canvas
50x50cms
Can be seen at the Wey Gallery, Godalming, Surrey.